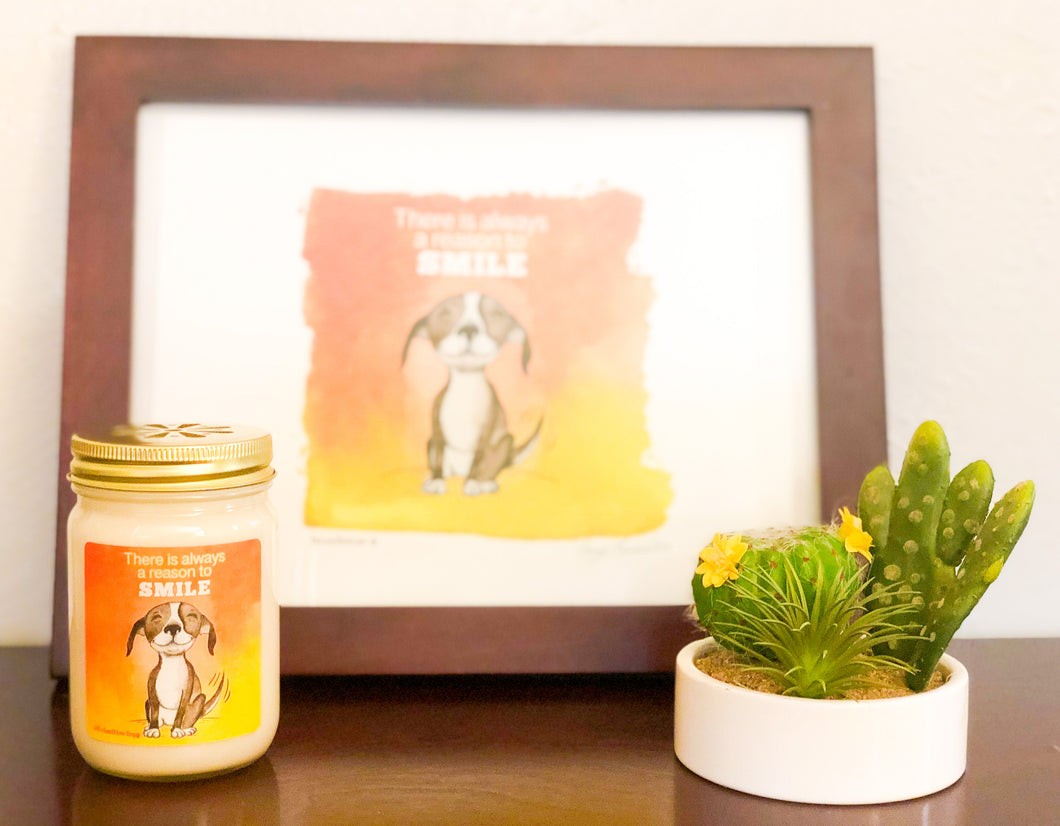 SMILE - Almost Home Animal Rescue
Regular price $20.00 Sale
This year keeps on giving, but one thing is for sure - we all have a reason SMILE! 
I cannot tell you how excited and honored we are to collaborate with THE Red and Howling to benefit one of my favorite animal rescues of all time, Almost Home Animal Rescue! 
We are offering these babies for pre-order, with 2 options of scents to match Amy's beautiful message and colorful drawing:
🥥 Coconut
🥥 🥭 Mango and Coconut Cream
"Get One, Give One" - Did you know that you pay the same shipping cost if you purchase 1, 2 or even 3 candles? So why not stock up and give one (or two!) to your family and friends? Don't forget, with every candle purchase, you are helping us raise more funds for Almost Home Animal Rescue! Pre-order now!

Pre-order lasts until July 10th! We plan on shipping any pre-orders on July 13th, Monday! After the pre-order, we will continue to ship orders every Mondays. With shipping delays with USPS and with the Summer heat, we do not want to risk having your candles in-transit over the weekend.
SMILE Print and "Hot Cars Kill" Sticker - You can also purchase this print and "Hot Cars Kill" Sticker from Red and Howling and raise funds for Almost Home Animal Rescue too!
https://shop.redandhowling.com/collections/prints/products/smile-archival-giclee-print