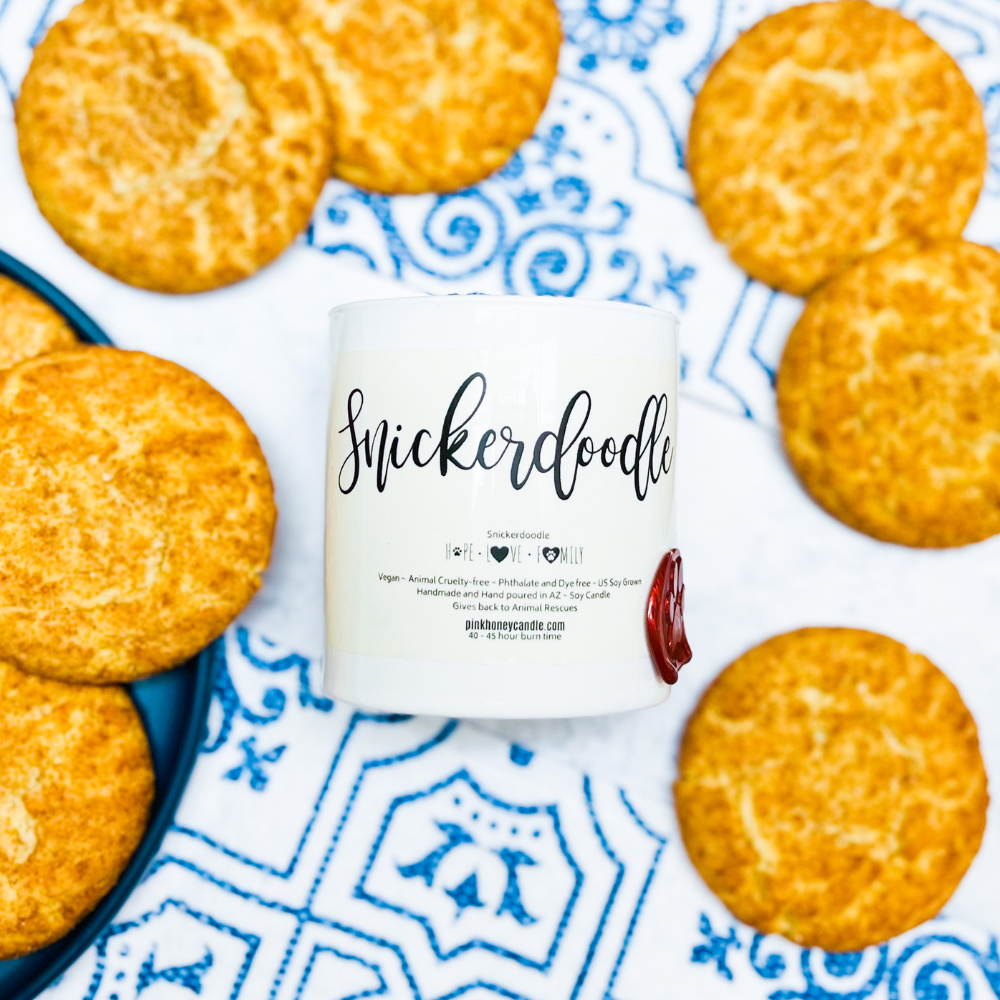 Snickerdoodle
Regular price $20.00 Sale
One of my favorite candles of all time!
Why? First of all, smells like having dessert without the calories. Secondly, as someone who doesn't bake, this is the closest thing in my household to anything "freshly baked". And the most important reason of all, this is the scent I associate the most with Honey. :) 
About this scent, cinnamony, caramely, sugary and buttery soft warm cookie in a candle form. Seriously, this candle will make you want to eat some. But please, don't eat our candle!
Infused with natural essential oils, including davana and patchouli oils.