Donation to date since we started February 26, 2017!
Without your help, we wouldn't be able to help our animal rescue community! We have donated $7,703.98 as of 12/31/2021! We seriously cannot do this alone, and we want to THANK YOU all!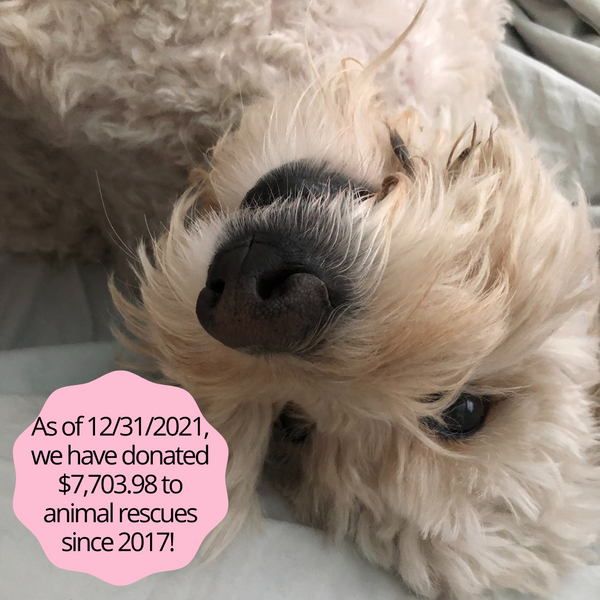 Happy Customers
I am absolutely in love with this company and their scents! I have six dogs and the wax warmer and melts are awesomely effective, and I don't have to worry about phthalates or other toxins as they are burning. These types of companies are so inspiring and I am proud to be a part of their mission.

Barbara M.
These homemade soy candles smell so amazing! They come in beautiful jars and are shipped quickly. The customer service is outstanding and they collaborate with animal rescues and donate a portion of the profits. One of a kind wonderful products from a compassionate family business.

Danielle T.
Oh my gosh!! I bought a black cherry candle today and I'm in love!! Usually I can't really smell the fragrance through the house with any candles I've tried but my house smells wonderful right now!!!!! I Foster pups and right now you wouldn't even know there was an animal in my house. And a % donated to the rescues makes it extra special!! I'll be ordering on line all the the time!!! 

Sharon W.