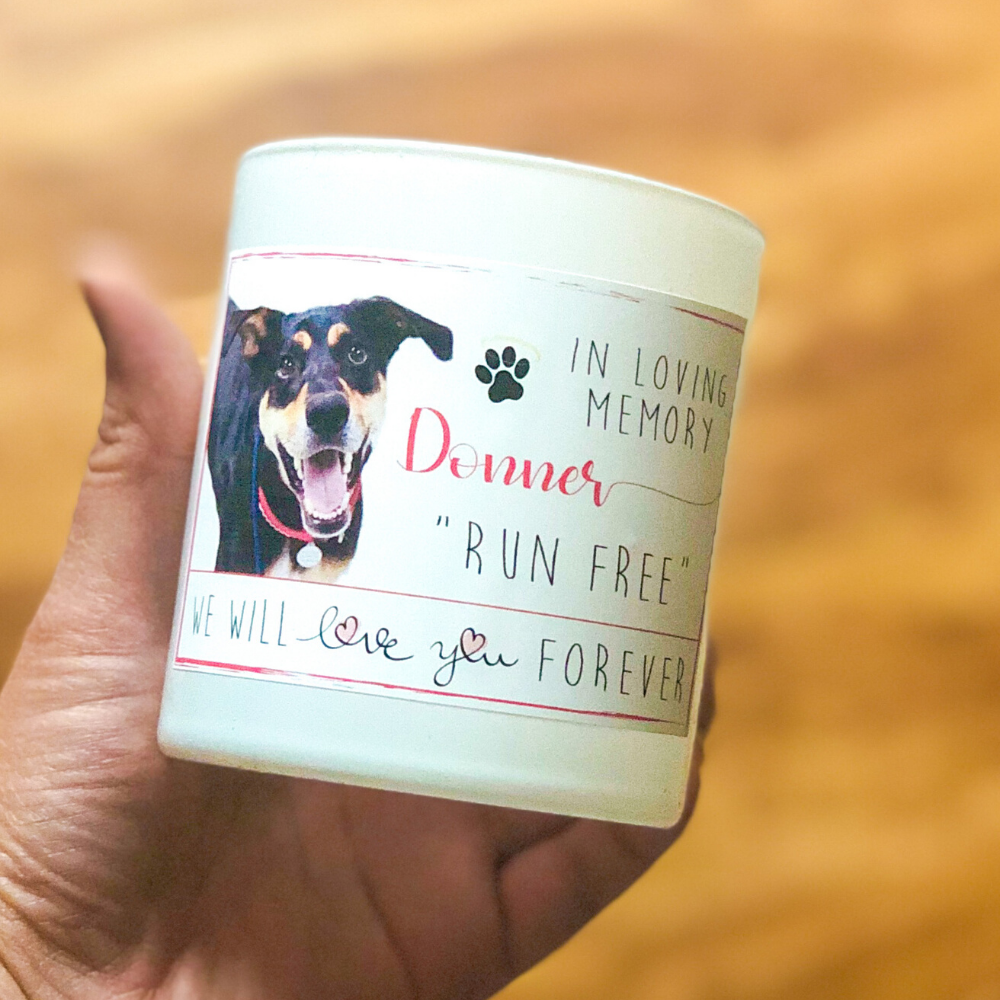 Donner - We will love you forever
Regular price $20.00 Sale
Time and time again I found myself searching for the perfect memorial gift to give friends of mine that have lost their beloved pet. Months ago, I started to collaborate with Chloe from Pink Honey Candle and Camille. Together we developed a new uplifting candle to share with those who have suffered a loss.
After learning of the passing of Donner, I decided it was time to go back to the drawing board and develop something in his honor. I realize that his passing runs deep, it has left many of us with no words and we are deeply saddened.
I want to express my deepest sympathy to everyone who is carrying  sorrow in their heart. May the flicker of the fire remind you of his forever love of playing ball and the scent of warm vanilla and lavender bring you the same inner peace for him to run free forever.
Sincerely,
Jenn Albanese
----------
Donner's candle is made with vanilla, lavender and a whole lot of love. A perfect combination of sweet vanilla with some undertones of calming lavender.