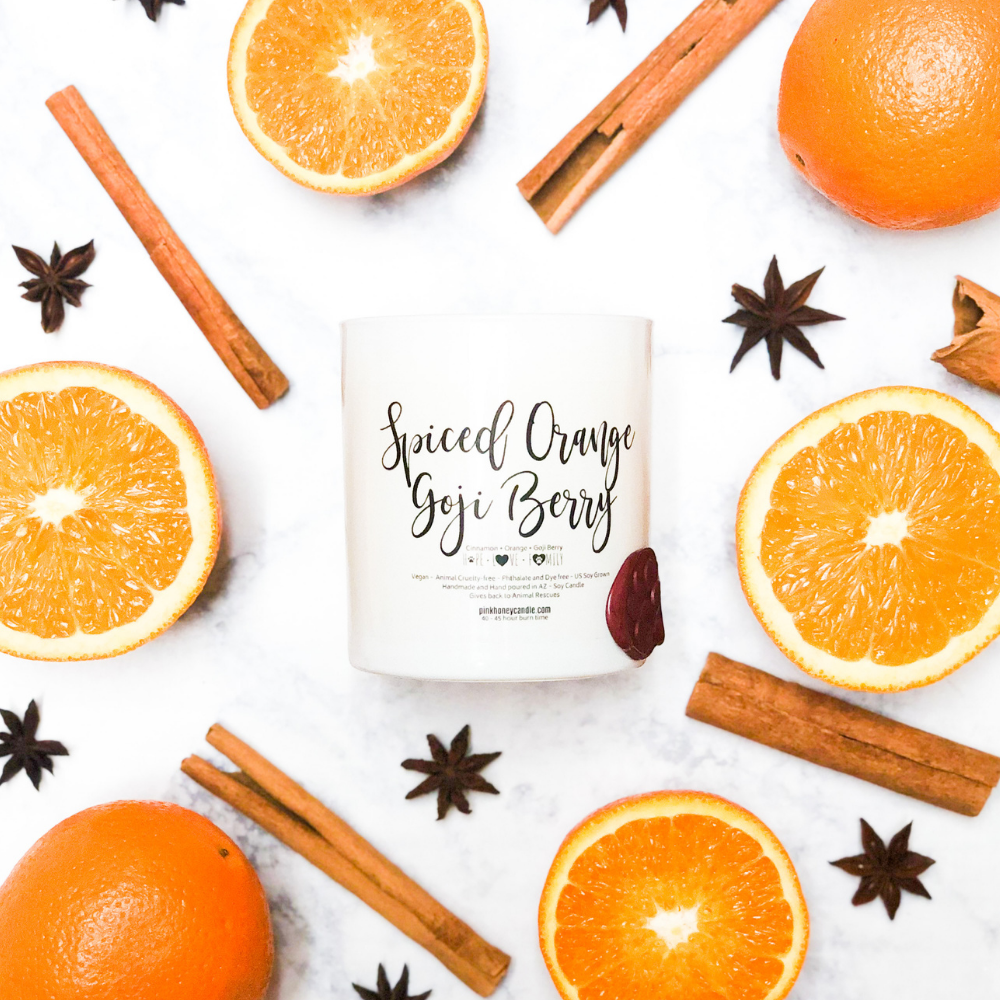 Spiced Orange Goji Berry
Regular price $20.00 Sale
Surprise! Adding our last but definitely not the least of our Autumn candles! When we launched our Autumn collection, I knew something was missing - I needed something citrusy and clean, yet represents the season. And that's how we ended up with this awesome new candle!
A blend of freshly squeezed orange, exotic tartness of goji berries perfectly paired with the scent of the season - cinnamon and everything Autumn spice!
This candle is infused with natural essential oils, including grapefruit and orange oil.