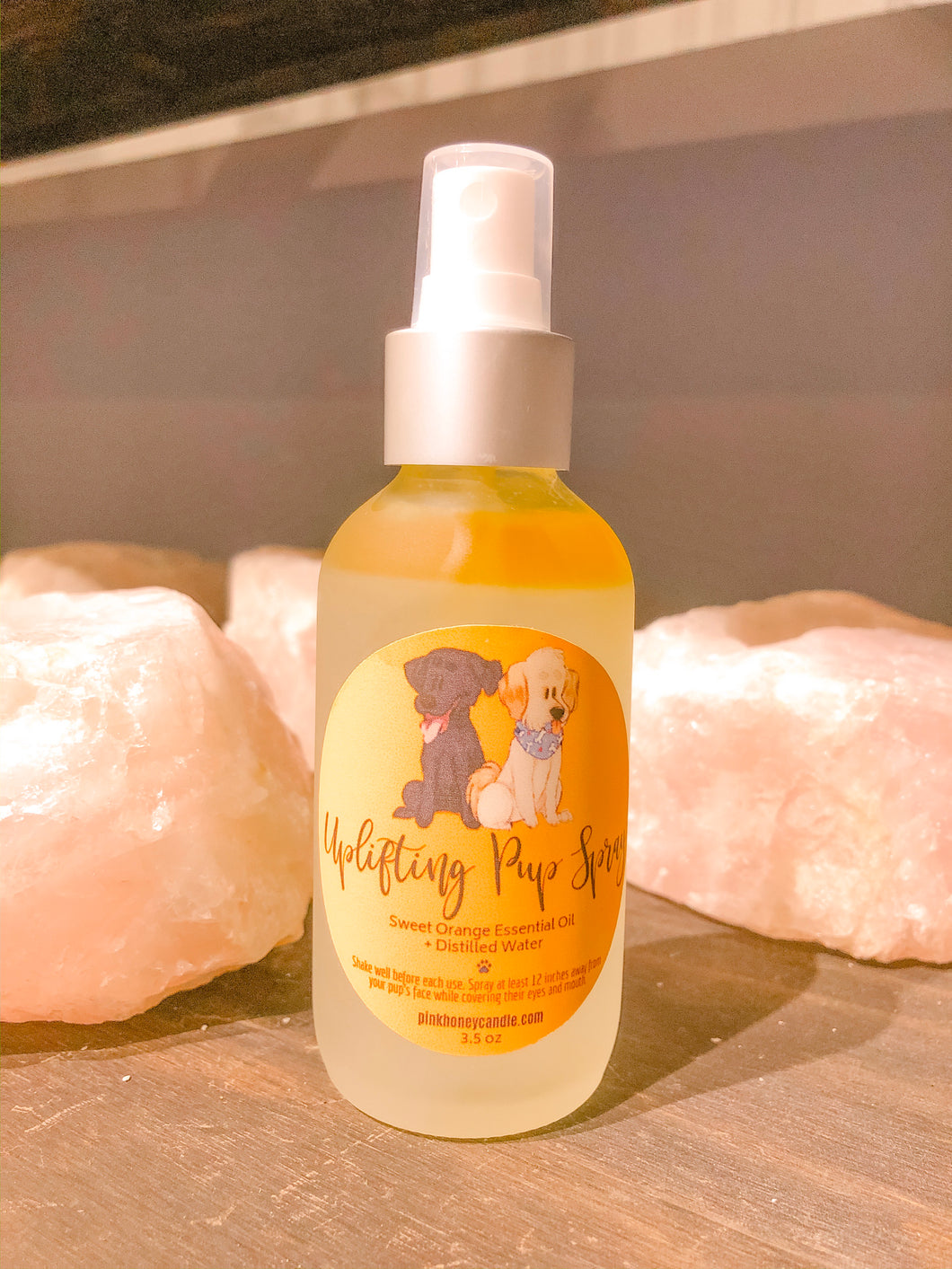 Uplifting Pup Spray
Regular price $20.00 Sale
Finally! PinkHoney Candle products just FOR dogs! We made two (for now) of sprays we think you (and your pup!) would love!
Uplifting Pup Spray
This 3.5 oz pup spray is made with Sweet Orange essential oils and distilled water! Sweet Orange essential oil is known for it's invigorating and refreshing scent.
--- Caution ---
Shake well before each use. Spray at least 12 inches away from your pup's face (or body) while covering their eyes and mouth. If any negative reactions come up, please stop using right away!